Team
Founder - Nahata Group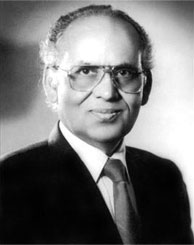 FOUNDER – SHRI HARAKH CHAND NAHATA
(18.07.1936 - 21.02.1999)
Shri Harakh Chand Nahata

was born on the 18th of July, 1936 in an eminent family in Bikaner, Rajasthan. His family has more than 175 years of business presence in the field of trading and distribution in Assam, Meghalaya, West Bengal, Kolkata, Tripura and erstwhile East Bengal (now Bangladesh) and the firm 'Udaychand Danmal' has been operating at the same place ever since its year of establishment, 1834. After completing his schooling in Bikaner and during college years in Kolkata, he started his career by entering the then family business of trading.

After completing college he took the path of entrepreneurship by breaking away from the family business and starting the Tripura Town Out Agency, Tripura. Handling the largest Railway Out agency in Tripura and establishing a large network of road transport, he was instrumental in starting the economic development and two way traffic to bring economic gains to the tribal people and the state of Tripura.

He contributed a lot for the development of cinema in Eastern India by acquiring a sick unit, by the name of 'Technicians' Studio' in Kolkata, with which many internationally acclaimed directors like Satyajit Ray, Hritwik Ghatak & Basu Bhattacharya etc. were associated and contributed in the upliftment of local artists. He also financed a few films before finally turning a Real Estate Investor.



For his selfless service to the society and to the country equally, Department of Posts, Govt. of India, released a commemorative Postage Stamp of Rs. 5 denomination on Shri Harakh Chand Nahata on Saturday, the 28th February, 2009 in Mumbai. For his multi-faceted contributions to the trade and industry, he has also been honoured with awards by the Vice President of India and Lt. Governor of Delhi.
THE CORE TEAM
Lalit Kumar Nahata
A visionary whose courage and determination took this group to new heights. He is credited with expanding the family business' Real Estate division. Having traveled almost throughout the globe, he brings a rich and varied business experience of more than 35 years to The Group. He has successfully negotiated and executed many exciting, challenging and successful projects.
Pradeep Kumar Nahata
He is responsible for looking after the finances of The Group. With a business experience of more than 30 years, he has successfully managed many real estate development projects of The Group, whilst looking after day-to-day site development.
Dilip Kumar Nahata
His deep knowledge and rich experience of the capital market has resulted in The Group's sustained investment portfolio value accretion. With a business experience of more than 28 years, he manages the market investments of The Group and was also responsible for a successful venture into med-cost housing segment.
Mohit Nahata

Having done his post-graduation in International Marketing from the University of Strathclyde, Glasgow, U.K., he has taken The Group's presence across the Indian sub-continent, in the real estate sector and brings a new dynamism and energy to its activities. Along with being involved in the domestic operations, he is also responsible for The Group's first investment abroad with an ambitious project coming up on Sheikh Zayed Road, Dubai.
Ankit Nahata
Having completed his post-graduation in International Marketing from the University of Strathclyde, Glasgow,
U. K. and summer courses in Leadership and Human Resources from London School of Economics, London, U. K., he is looking after emerging opportunities for consolidation of The Group's core business as well as scope and opportunities for diversification.
Back to Top
Important Members of the Staff
Mahendra Nahata
The managerial backbone and a very valuable asset of Nahata Group, he has worked with and contributed tremendously for the overall progress of The Group for more than 25 years.
Jayanti Lal Yadav
A very important member of the organisation, he has been with The Group for more than 25 years. He manages The Group's interests in land development.
Raja Parakh
He has worked with The Group for more than 25 years, looking after day to day banking activities.
Parveen Chaudhary and Shailesh Kumar
They are vital members of The Group looking after daily activities and are an integral part of the management team.
Back to Top